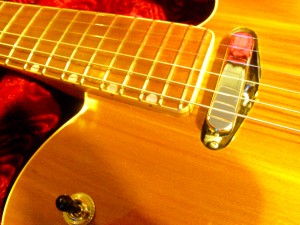 Lydian is about meticulously built instruments with the best materials and components. A Lydian guitar will feel just right in your hands. Lydian also offers maintenance and repair services for electric guitars and basses.
As you browse though the website you should find information on just about everything I do, including examples of some of my repairs and custom work. You'll also find useful information and tips.
Due to limited time and resources, I only take on work for select guitars and amplifiers. If you have any inquiries or questions, feel free to get in touch with me.
Important: As of Nov 1st, this website is under complete redesign and reconstruction.
---
What makes a Lydian guitar different than the rest?
There are a few things that make a Lydian what it is. First of all, years of experimentation, trial and error and tests have helped in determining what I feel works well when designing and building guitars. Second, is the quality of the materials, proper aging of the woods, the hardware, the finishes, everything that makes the guitar what it is. Lastly, the attention to detail and the satisfaction of producing instruments that are built and finished better than the common factory counterpart.
Lydian is proud to get local woods as much as possible and supports responsibly harvested woods.
Lydian features the following electronics and hardware as standard fare on all instruments:
Hipshot Bridges
Floyd Rose Tremolos
TonePros Bridge
Gotoh, Schaller or Sperzel tuners 
GraphTech nuts
David Allen or DiMarzio pickups
Bourns pots
Switchcraft jacks and switches
Nitrocellulose finishes
Dual Action truss rods
Pearl Inlays
Lydian also provides parts and service to Ibanez guitars. I have some spare parts in stock, some are special order.